West Falls Machine Co., Inc.
West Falls Machine is your best resource for precision machining services in Western New York. We are a family-owned and operated precision machining facility located in East Aurora New York. We have a long standing reputation in the precision machining industry and a highly experienced staff to insure quality on every job we do. Our clients represent a broad range of industries, utilizing our wide range of capabilities and services which include:
Precision Machine Shop Services
Manual/CNC Horizontal & Vertical Milling
Shaft Manufacturing & Repair
Welding & Fabrication
Plasma cutting – 1″ thick x 6′ x10′
Turning – Up to 36″ dia, in various lengths and up to 162″ long in various diameters
Cylindrical Grinding – 24″ dia. x 192″ long
ID Grinding – 18″ dia. x 15″ long
Blanchard Grinding to 36″ dia.
Honing
Dynamic Balancing
West Falls Machine has been providing precision machining for over 40 years. With over 20,000 sq feet of machine shop equipment, we can cut, turn, mill, bore, grind, hone, weld, saw, broach, keyway, turn down, drill and tap just about anything.
We have both manual and CNC machines. Working to drawing specs, we hold very close tolerances. We are a precision job shop with the capacity for very large work pieces. Our machine shop is known for machining large shafts, hubs and wheels, pedestals, sole plates and sleeves, just to mention a few.
Our machining capabilities include boring, milling, turning, drilling, sawing, threading, welding, and inspection services. With our dynamic balancing machine we can handle both your static and dynamic balance needs. We machine castings, forgings, stainless steel, brass, aluminum, plastics, and many other materials.
Welding & Fabrication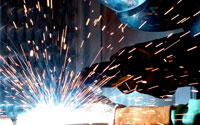 We have experience in many different areas of welding and custom fabrication. West Falls Machine can fabricate and repair just about anything.
Welding and Fabrication of Steel, Stainless Steel, Aluminum, and Cast Metals. Processes for Shearing, Punching, Notching, Forming, Rolling, Plasma Torch, Mig, Stick, Heliarc and Brazing.
Precision Machining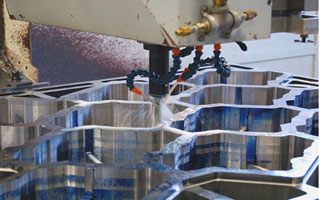 West Falls Machine provides precision machining services for almost any manufacturing project. We manufacture parts for the food service industry, like Stainless Steel Holdings Tanks & Mixer Shafts.
– Manual/CNC Horizontal Vertical Milling
– Shaft Manufacturing and Repair
– Turning: Up to 162″ long,shorter lengths up to 46″ in diameter.
Grinding Services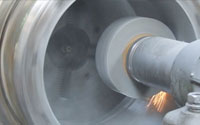 If your product requires complex, multitask grinding and finishing operations, you're contacting the right company. Large OD/ID and Surface Grinding Services.
– Outside diameter OD grinding up to 192″ long, shorter lengths up to 27″ in dia.
– Inside Diameter ID grinding up to 18″ dia. x 15″ long.
– Honing: large and small.