West Falls Machine Co. Inc., provides a wide spectrum of machining, metalworking, plating, welding and fabrication services. Experienced with many materials such as; Carbon Steel, Stainless Steel and Alloy Steels as well as Aluminum, Copper and Plastics.
We can machine and work with most common industrial materials and ensure the greatest Quality Assurance to our clients.

Large Shaft Machining
West Falls Machine specializes in precision machining, manufacture and repair of large diameter shafts both solid and hollow up to 36″ diameter in various lengths and 162″ long in various diameters.
We maintain Quality Control so that your job is done to the exact engineering specifications and tolerances that you require. We will machine, manufacture or repair your large diameter shaft with urgency while maintaining attention to detail and QC. Customer satisfaction means doing the job right and done on time.
Shafts for centrifugal blowers
Dynamically balanced industrial fan shafts
Statically balanced industrial fan shafts
Large industrial fan shafts and hubs for fan shafts
Machined shafts for Airfoil Fans, airfoil blades, and airfoil hubs
Boring and keys for radial fan shafts
Pulverizing shafts for the recycling industry
Industrial shafts for axial fans and axial hubs
Precision machining of hubs for tube axial fans
Industrial dampers and hubs for industrial dampers
Vortex dampers large industrial fan shafts & vortex damper hubs
Paddle wheel shafts and fans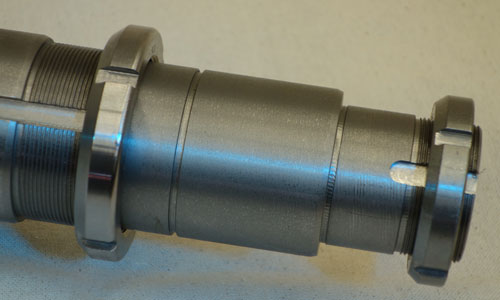 Precision Machine Shop Services
Our highly trained and professional staff offers a full spectrum of precision machining services to meet your exacting specifications and needs:

Manual/CNC Horizontal & Vertical Milling

Manual & CNC Turning

Precision Assembly Services, Sub-Assembly and Bearing Housing Assembly

Precision Balancing
Welding & Fabrication
We have experience in many different types of welding and custom fabrication. West Falls Machine can fabricate and repair just about anything.
Welding and Fabrication of Steel, Stainless Steel, Aluminum. Processes for Punching, Notching, Forming, Rolling, Plasma Torch, Mig, Stick, Heliarc and Brazing as well.
Combined with our Precision Machining services we can machine and fabricate your job to close exacting specifications with utmost Quality Assurance.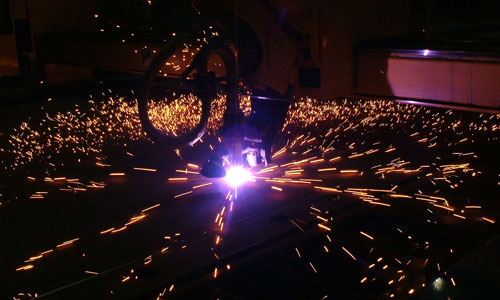 Plasma Cutting
We offer CNC Plasma Cutting services for parts up to 1″ thick x 6′ x 10′.
CNC Plasma has become a popular method for cutting metal due to it's high precision, cost effectiveness and ability to create complex parts with high accuracy.
Along with our welding machining and fabricating services we can create a wide spectrum of parts and assemblies to meet your needs.
Grinding Services
If your product requires complex, multi-task grinding and finishing operations, you're contacting the right company. Large OD/ID, Roll, Cylindrical, and Surface Grinding Services.

Outside diameter OD grinding up to 27″ diameter by up to 192″ long.
Inside diameter ID grinding from 18″ in diameter by 15″ long.
Blanchard Grinding up to 36″ dia.
Honing